4 Openings in 5 years

Matthieu completed his MBA at Vatel Los Angeles from 2016 to 2018. He previously graduated from Vatel Lyon in France, with a Bachelor's degree in hotel management.
At Vatel L.A. students have work authorization for a part-time practical training while studying (CPT), so Matthieu started an internship as part of the opening team of the first two Laduree restaurants on the West Coast: Ladurée Beverly Hills and Ladurée The Grove in West Hollywood. It is interesting to mention that, the General Managers in charge of the openings were 2014 Vatel L.A. alumni, Adrien Malajmare and Caroline Fournigault.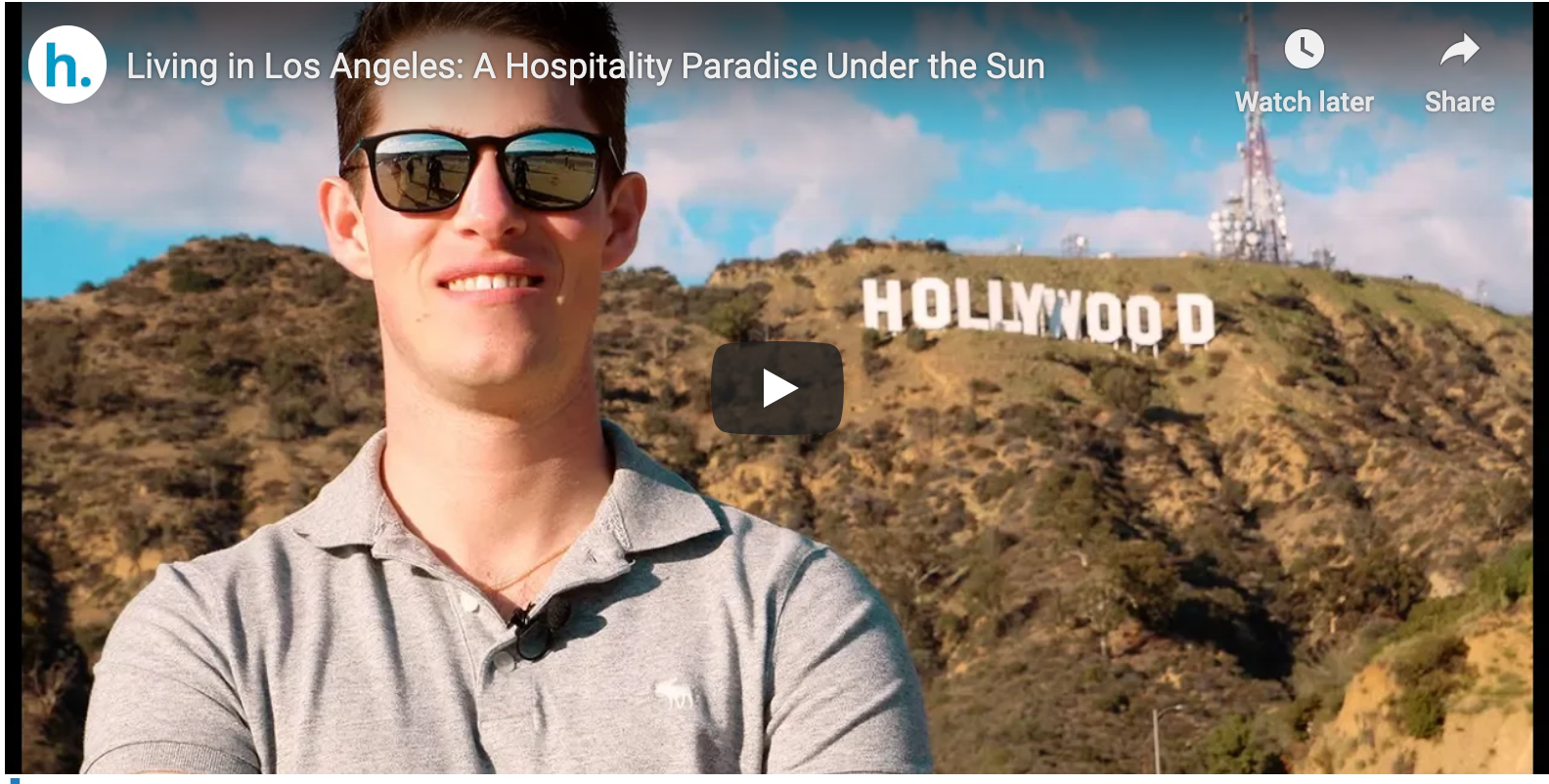 in 2018, Matthieu was Hosco's student guide for tips and tour of Los Angeles
https://advice.hosco.com/en/living-los-angeles-hospitality-paradise/


During this 8-month experience at Ladurée, Matthieu learned first-hand about management organization and setting up the details of the restaurant's operations since the opening. He also learned about the American style of management and was able to observe and apply what he was learning in class. This time was also an opportunity to get familiar with the American clientele and to perfect his English language skills.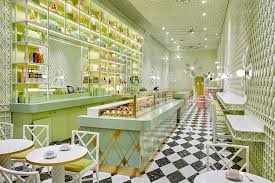 Ladurée Restaurant and Salon de thé, Beverly Hills
The next year, for his full-time internship, Matthieu was selected to be part of the pre-opening team of the Waldorf Astoria Beverly Hills. Previously, Matthieu and his classmates had a chance to meet with the Hotel's Managing Director, Luc Delafosse, who graciously came to meet the students on campus for an inspiring lecture. After one month of pre-opening training, that Matthieu remembers as a fantastic learning experience, the hotel opened its doors in June 2017. Matthieu started as Captain Server at the acclaimed Jean-Georges restaurant.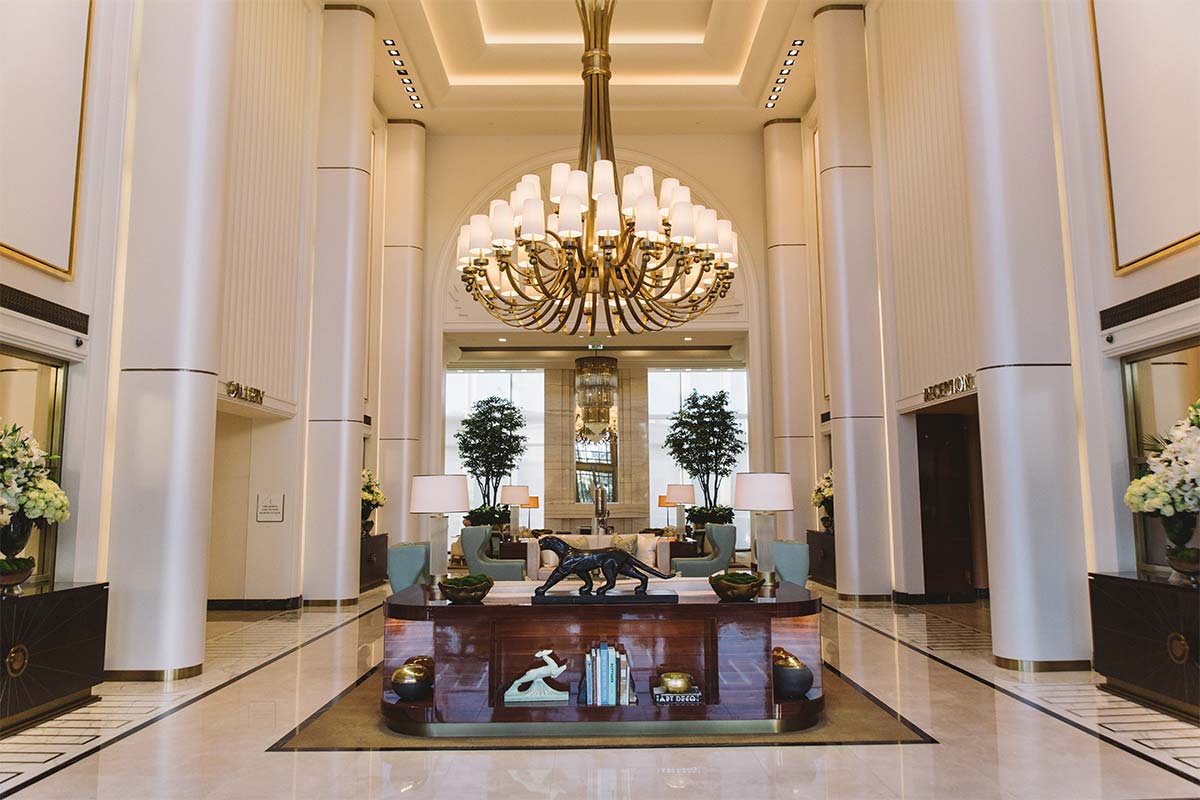 Waldorf Astoria Hotel in Beverly Hills, reception


Under the leadership of one of the most influential man in Matthieu's career, F&B Director Stephane Lacroix inspired Matthieu with his charisma, excellence in management and flawless people skills. An additional inspiring figure was Matthieu's restaurant Director and Vatel Los Angeles graduate, Diego Ruiz de Porras. A few months later, Matthieu was promoted to In-Room Dining Supervisors as part of the Waldorf Astoria's Manager in Training program.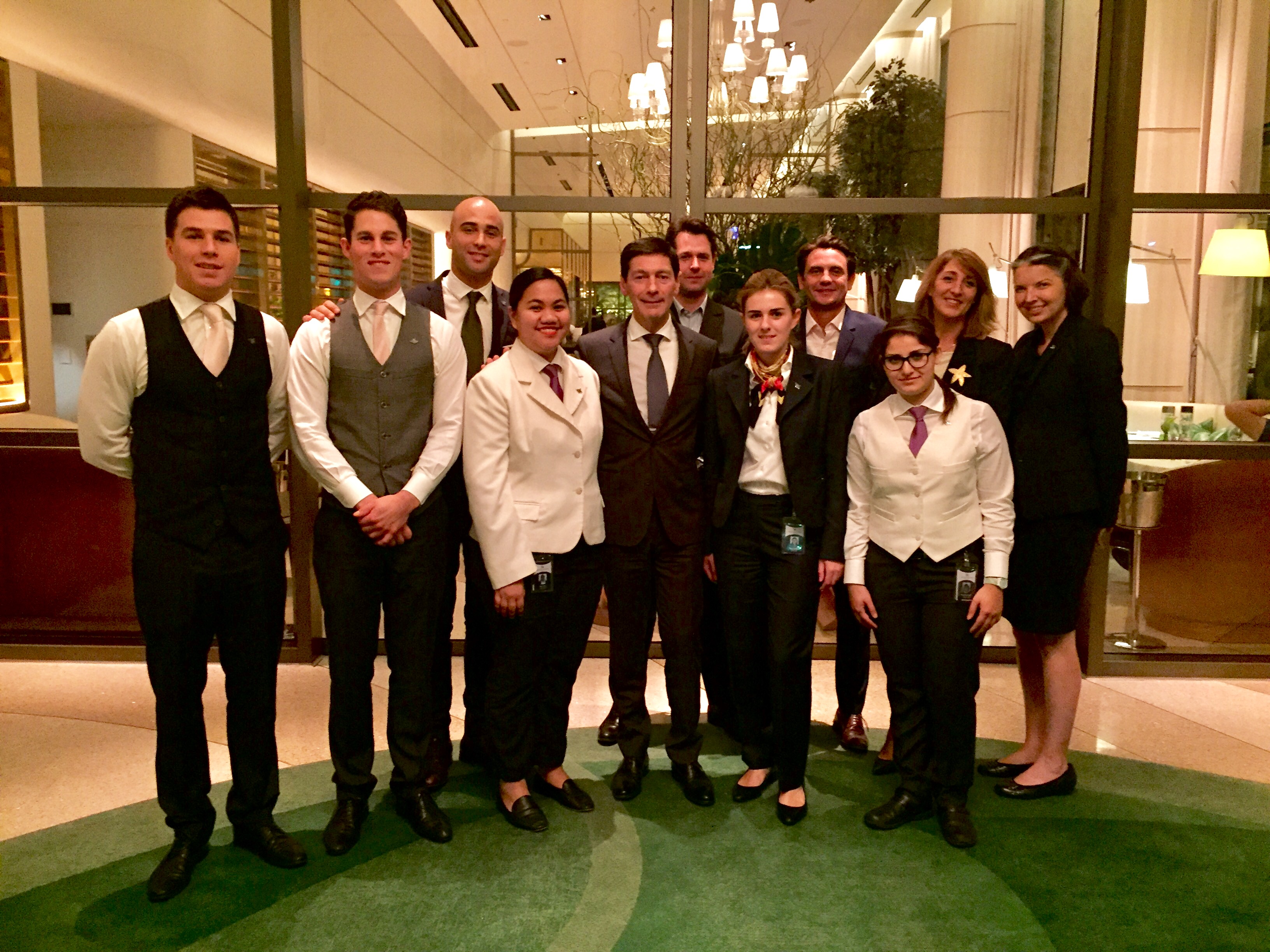 The Vatel F&B interns at Waldorf Astoria,
with Managing Director Luc Delafosse and Jean-Georges restaurant GM, Diegos Ruiz de Porras.
on the right Vatel USA President Rodrigue Colaianni and Directors Nathalie Plaire-Virovac and Jessica Record



Before the end of his internship and graduation with Vatel Los Angeles, Matthieu was already thinking about his next step. Keeping in mind some of the iconic hotels for which Luc Delafosse had worked for during his brilliant career, like the extraordinary Burj al Arab in Dubai, the Ritz London or the Hotel de Crillon in Paris. Matthieu planned to pursue his own career following in his former GM's footsteps. Hospitality is all about connections, and after a few recommendations from his GM, Matthieu started to get interviews lined up.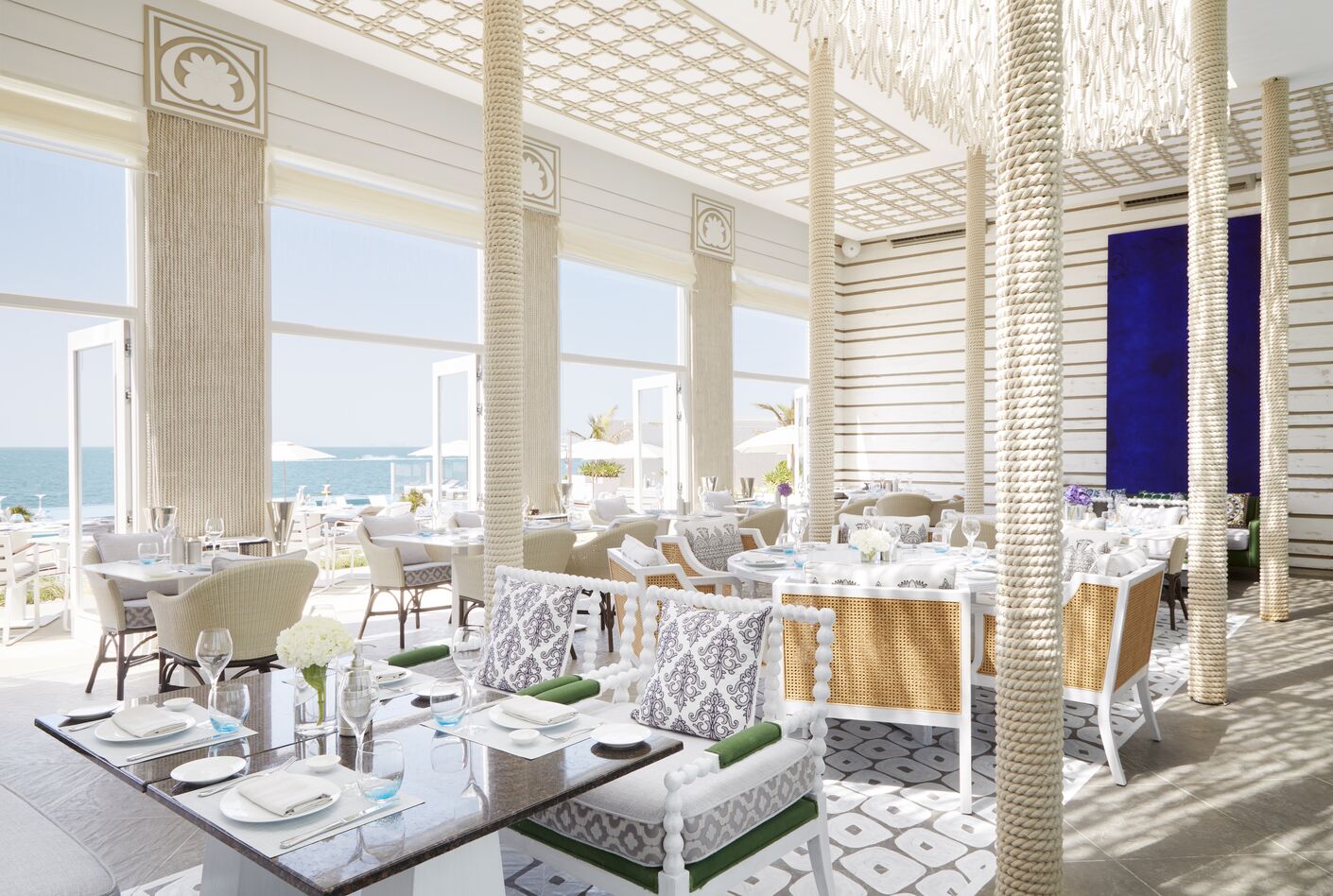 Burj Al Arab Jumeirah - SAL restaurant
Just 2 months after ending his internship at the Waldorf Astoria, Matthieu was flying to Abu Dhabi to join the opening team of the Mare Mare restaurant at Jumeirah Saadiyat Island. As Assistant Outlet Manager. Matthieu was part of the management team setting up every details for the opening and training as many as 70 new team members. In 2019 a beautiful reward came with an award for "Best Outdoor Restaurant" by TimeOut Abu Dhabi,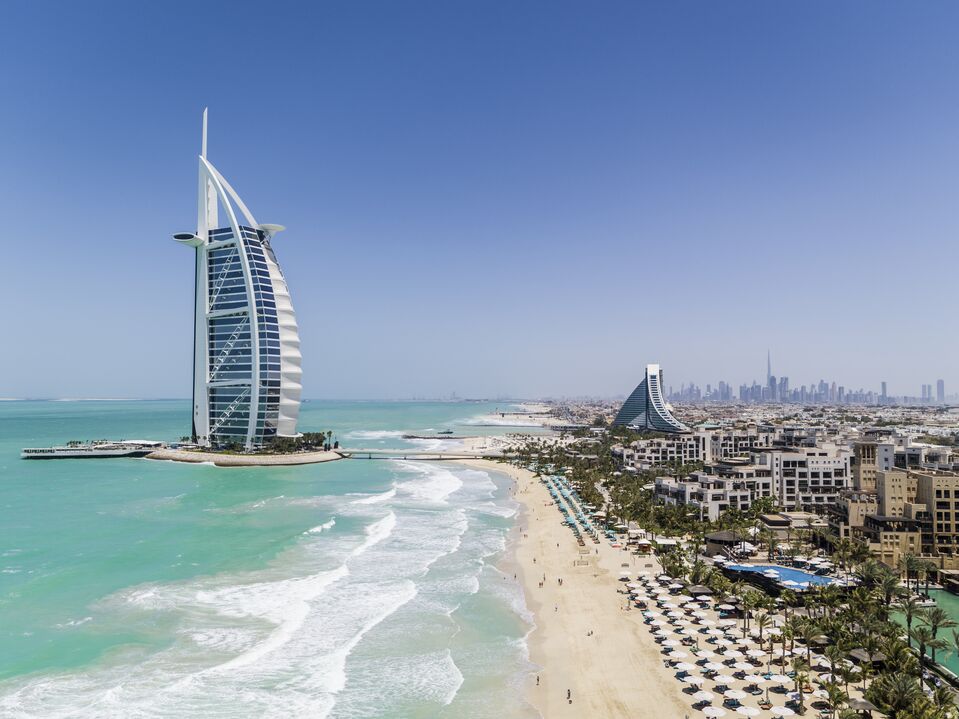 Burj Al Arab Jumeirah, Dubai UAE
Last September, after a few months of lock down due to the worldwide pandemic, Matthieu returned to work as Assistant Outlet Manager and Acting Director for the opening of SAL beach restaurant, at the Burj Al Arab hotel.
The Burj Al Arab Hotel is said to be the world's only 7-star hotel. It stands on an artificial island nearly 300 m from the Jumeirah Beach in Dubai, UAE. Standing at 321 m, it is the third tallest hotel in the world and one of the most expensive, costing an estimated 7.8 billion dollars Standing. The Burj Al Arab accommodates 202 bedroom suites. The smallest suite occupies an area of 169 m2 (1,820 sq ft), the largest covers 780 m2 (8,400 sq ft).

Looking back 3 years ago, when Matthieu was dreaming about his future career from the classroom of Vatel LA, listening to Luc Delafosse inspiring career and imagining how it would be like to work at the Burj Al Arab. Today the dream is a reality and Matthieu is on a career path to success.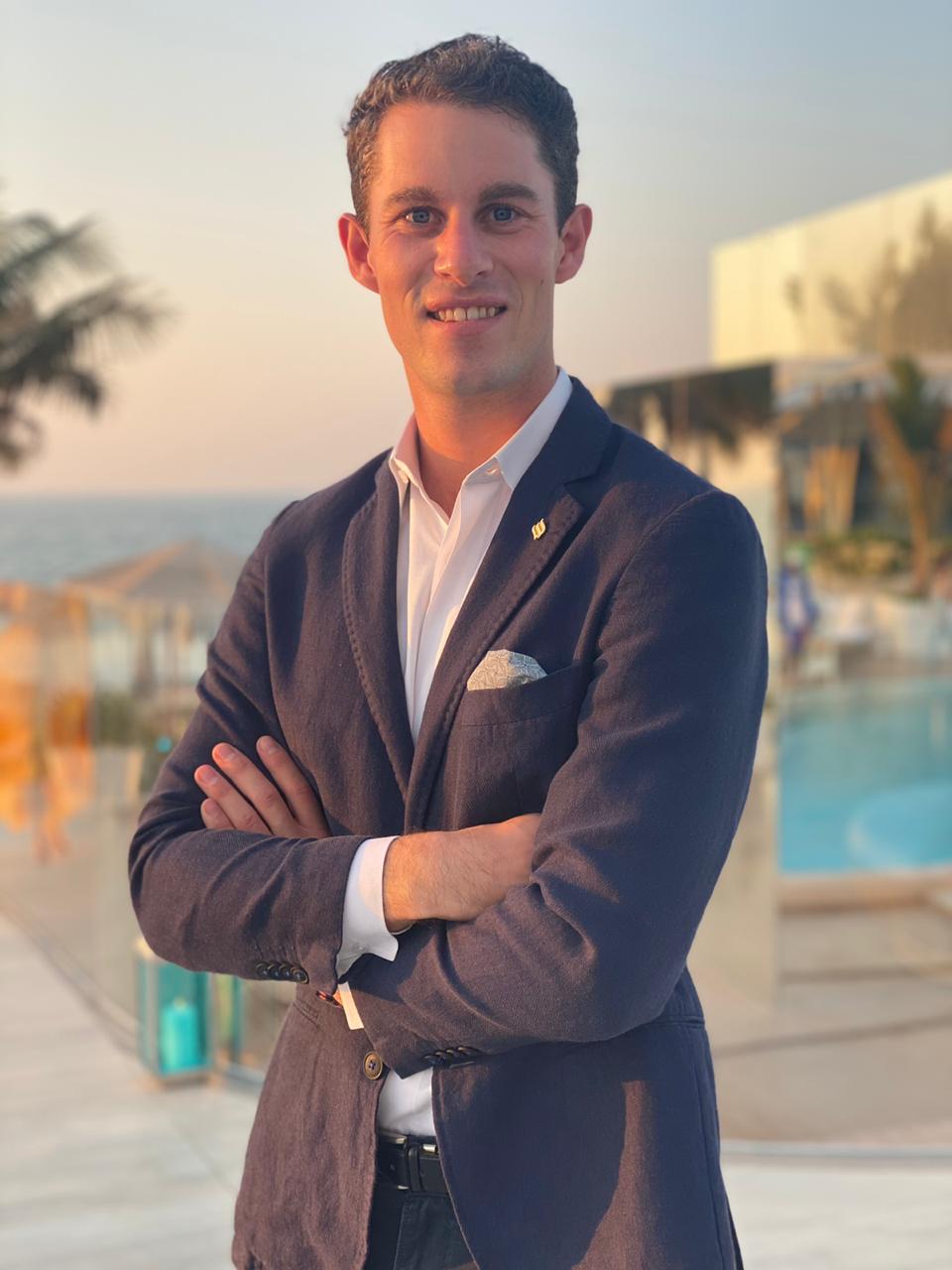 A few words of advice to the students who are still uncertain about their career:
- Learn English
- How much you are willing to learn will reveal the best in you. It's all on your hands
- Surrounding yourself with good people is key, professionally and personally too
- Stay curious!
Applications are open for Vatel Los Angeles and Vatel San Diego
Sessions starting in August and January