Vatel internship & Corporate Relations Manager has organized a presentation for Vatel students with Les Clefs d'Or executive board in Bahrain on November 11th, 2018.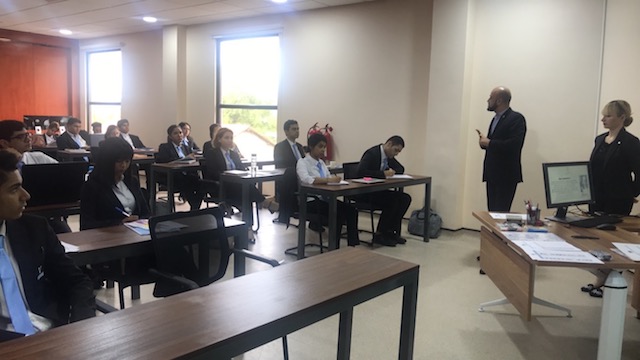 During this presentation, the Clefs d'Or members have introduced the association history and its importance as a label for hotels.

Les Clefs d'Or is a worldwide concierge association established in Paris.

Clefs d'Or membership involves a lot of work; the applicant has to fill many requirements :
1. Work full-time as a concierge employed and paid by a hotel for a minimum of two years;
2. Five years of work experience in hospitality industry;
3. Have connection with other concierge in the country you work in, to indicate tourist;
4. Knowing the country you work in inside out;
5. Adhere to strict code of ethics.
What are the benefits for Hotels and Guests?
Hotels hire Clefs d'Or concierge to add more value and show that they have a high quality service. Clefs d'Or concierge have useful connections and information which benefit to the guests.
From the Guests perspective, Clefs d'OrConcierges are being considered like the key of the city.

They will trust their recommendations.
Today in Bahrain there is 13 Clefs d'Or.
Were you aware that:
Mrs. Salha Alwazzan is the first female Concierge recognized Clefs d'Or in the G.C.C. She is from Bahrain.