During R.A.K. Education, Training & Employment Exhibition, Vatel School in Bahrain signed a Memorandum of Understanding with His Excellency Mohamed KHALIFA AL ZEYOUDI – Director of Human Resources Department for the Government of Fujairah.
Through this Memorandum of Understanding, Vatel in Bahrain will welcome students from Fujairah to train them with the best standards of Hospitality & Tourism.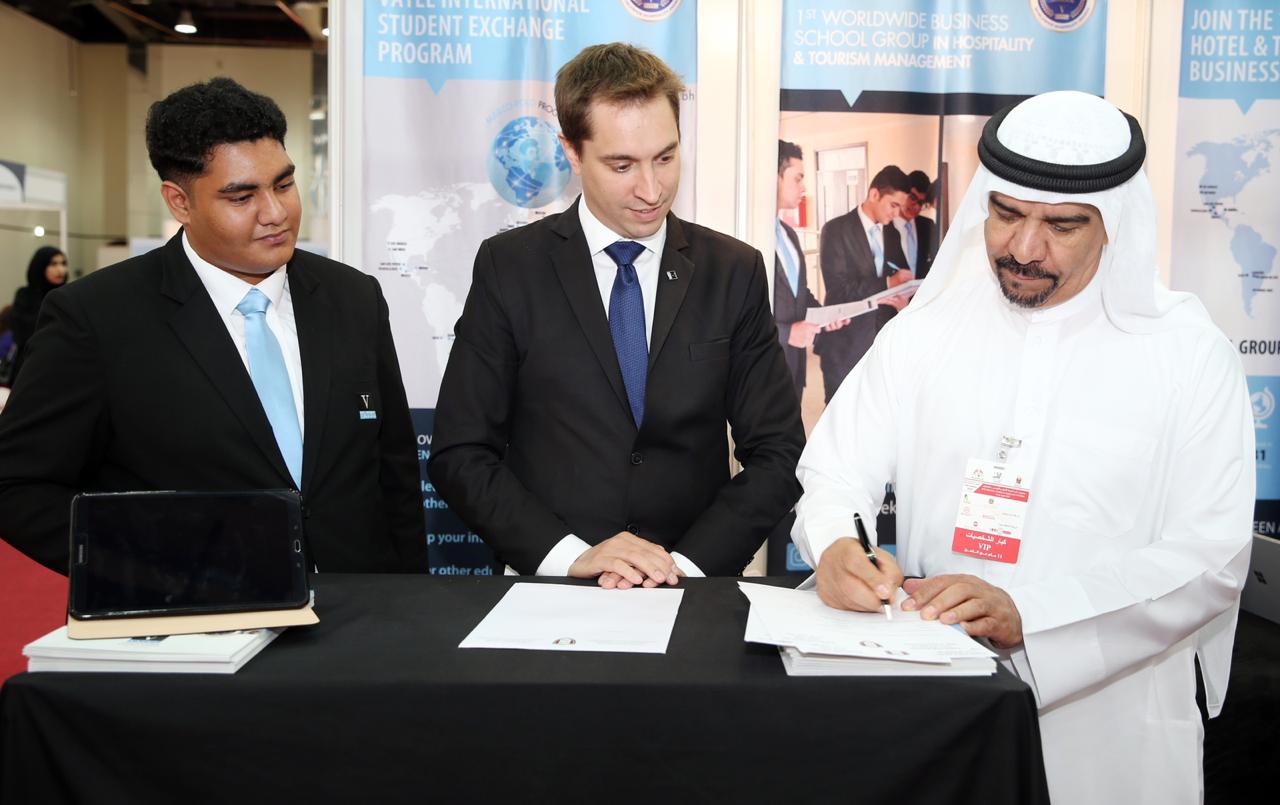 The Emirate of Fujairah is currently implementing its strategy to develop tourism which is a component for driving local empowerment. Today, the Hospitality & Tourism field is booming. In the upcoming years, 15 new hotels will open their doors in The Emirate of Fujairah.
Vatel in Bahrain is proud to contribute to the dynamic of the Emirate and is looking forward to building a successful relationship.